At the Siena Circuit, gokarts are rented for everyone. Kart for adults and children (minimum 10 years), 2-seater kart, 2-stroke kart (only for experts) and kart for the disabled.
The track is open for hire every day - except Tuesdays - from 9:00 to 13:00 and from 14:30 to 19:00. Saturdays and holidays from 4.30pm.
For info 0577 352075 (also whatsapp), info@gokart-siena.it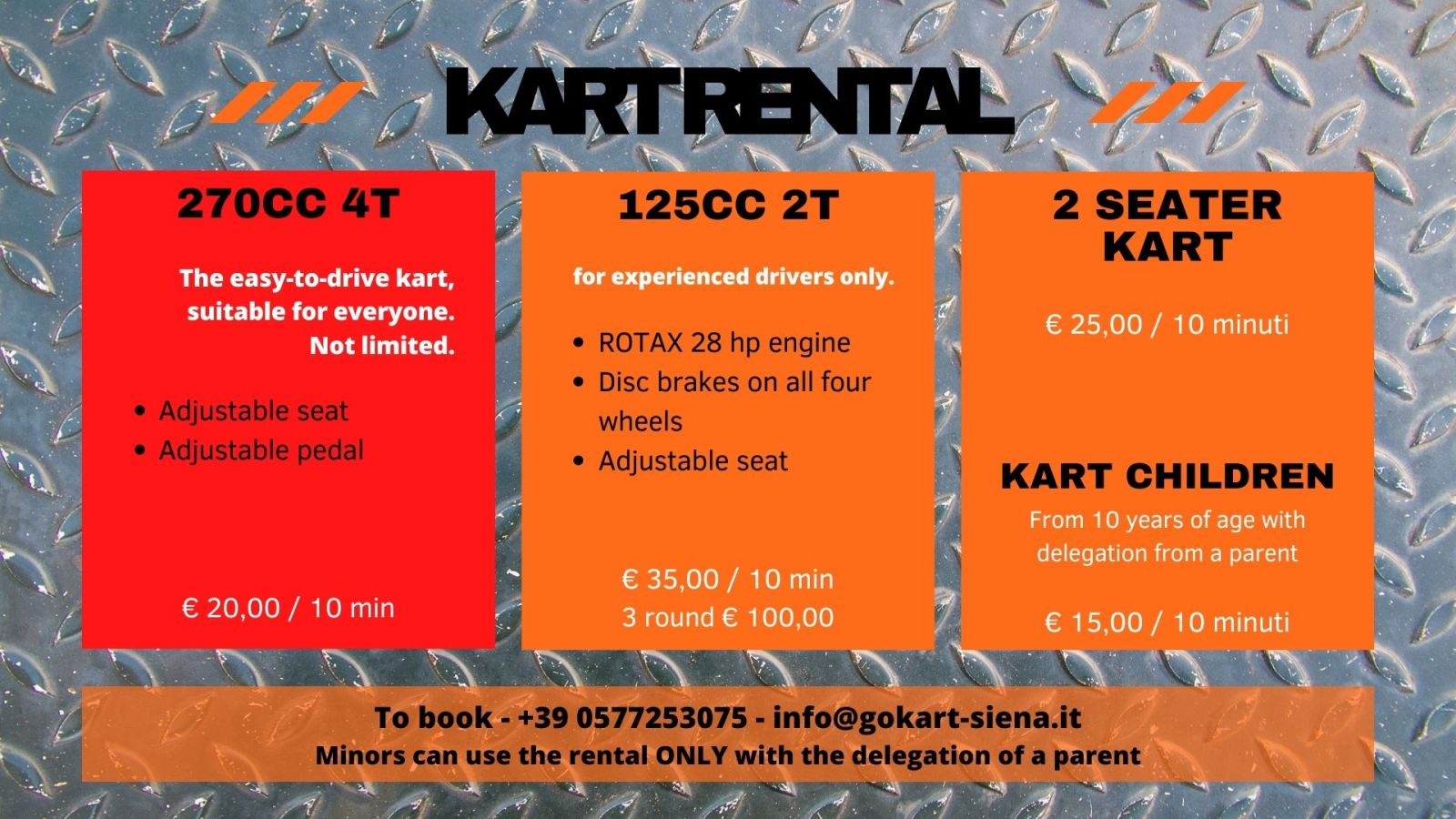 For each type of rental / GP it is necessary to have the completed and signed liability document:
N.B. for minors it is necessary to fill in by a parent, and a copy of the identity document.

THE MANAGEMENT RESERVES TO ASSESS SUITABILITY TO DRIVE
FOR ANY INFO, CUSTOMIZATION OR DOUBT
Tel +39 0577 352075 - Fax +39 0577 352549
Cell. +39 347 1860798 - Cell. +39 331 7258268
Email: info@gokart-siena.it
Circuito di Siena
53019 Castelnuovo Berardenga (SI)
Strada Vicinale Valdibiena, 3